Australian Adventure Activity Standard
Voluntary guidelines for conducting safer outdoor activities
The Australian Adventure Activity Standard (AAAS) and related Good Practice Guides (GPGs) provide a voluntary good-practice framework for safe and responsible planning and delivery of led outdoor adventure activities with dependent participants.
They are designed to ensure effective, responsible, sustainable and safe delivery of adventure activities to dependent participants. They can help people across the outdoor sector to develop appropriately managed adventure activities which enhance individuals and our communities, while protecting the environment and culturally significant places. In doing this, these documents can help ensure that people will continue to enjoy the benefits of adventure activities well into the future.
The good practice framework is provided in:
The AAAS – this addresses the common 'requirements' for all types of adventure activities
The Core GPG – this provides additional information to help support implementing the AAAS *
The various activity GPGs – these provide guidance specific to the various activities.
Please note:
The AAS are NOT statutory standards by law. In Queensland, legal liability for injuries or property damage is primarily governed by the Civil Liability Act. Learn More
The common practices and additional information found in the Core GPG are relevant for and can be applied to

any

outdoor activity.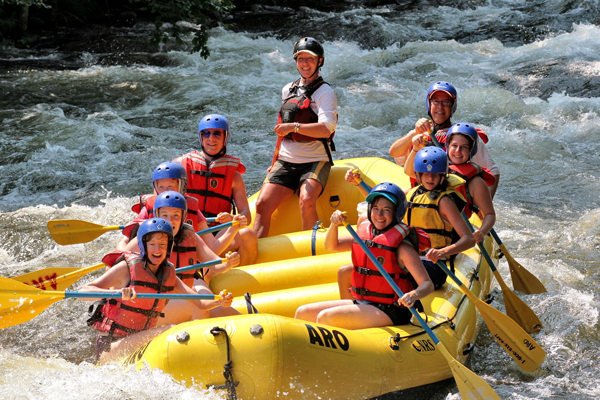 The AAAS provide an opportunity for those who lead and participate in outdoor activities to be appropriately informed of the responsibilities, duty of care and legal expectations they should meet.
Further they help to guide knowledge of the appropriate duty of care required for self, others and the environment.
Standards are embraced by those who seek excellence in their operations. The priority for such people is quality programming and good service to clients – not the avoidance of litigation. Standards may be seen as a threat by those who are not so careful and choose not to learn what others consider desirable practices (Charles Gregg, OSI)
Related Articles
Ministers endorse AAAS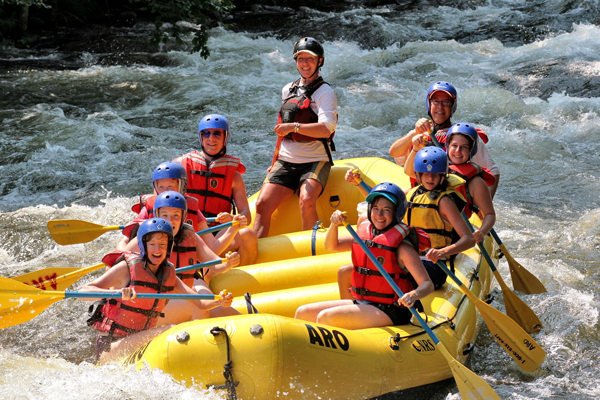 The Australian Adventure Activity Standard (AAAS) and Good Practice Guides (GPG) have officially been released after being endorsed by Federal and state ministers for sport earlier this month.
The AAAS and GPG are the result of a four-year project to harmonise existing state/territory adventure Activity Standards into the first national voluntary framework for good practice, risk and safety management for led outdoor adventure activities in Australia.
Until now, each jurisdiction has maintained its own set of guidelines for outdoor activities. This new national approach will make it easier for activity providers to operate in multiple jurisdictions, improve professional portability of activity leaders, and improve safety for participants.
Commenting on the value of the AAAS and GPG, Shane McCorkell – Director, Governance and Sector Management, Sport and Active Recreation within the Northern Territory's Department of Tourism, Sport and Culture – stated "this framework will provide certainty for both outdoor adventure operators and people taking part in adventure activities not just in the NT, but Australia-wide.
"It will help operators review their practices and continue to offer safe and responsible activities to the community and visitors, which is a vital part in supporting our tourism sector and helping people get outdoors more.
"The reduction of red-tape imposed under a state-by-state approach is a great result for nature-based tourism, outdoor education, and outdoor recreation groups and businesses."
AAAS Committee Chair, Andrew Knight added "thanks to the support of the State and Territory Sport and Recreation Ministers of Australia, the outdoors sector experts have formed the first-ever national Adventure Activity Standard and Good Practice Guides across 18 activities."
Andrew McGuckian, President of the Outdoor Council of Australia (OCA), which will maintain and manage the framework, went on to say "Standards shouldn't change just because you cross the border. This approach ensures everyone has clear guidance on how to achieve the highest safety standards and deliver the best possible experience for participants."
Over the coming months, the OCA will be coordinating a series of workshops to help providers understand and use the AAAS and GPG.
The first of these was delivered as a webinar by the QORF, Queensland Outdoor Recreation Federation on Tuesday 26th November 2019.
Click here for more info, the webinar recording and slides
More information on the AAAS and GPG are available at australianaas.org.au
AAAS Implementation Webinar 2019
On Tuesday November 26th, 2019, we hosted a webinar to look at the various features of the new AAAS framework and the best ways to implement the standard and good practice guides in your organisation.

Slides & Presenter Notes (Handout format)
Slideshow (Click icon top left for Presenter Notes)
Post Webinar Survey Results
New Version AS ISO 31000:2018 Released
Standards Australia has published an Australian adoption of the international standard AS ISO 31000:2018, Risk Management – Guidelines
Do Industry Standards Increase Our Liability?
Do Industry Standards Increase Our Liability?
There is anxiety in some quarters about the role of standards in our professional lives. Otherwise intelligent folks are, apparently sincerely, questioning whether standards are good for the industry. The anxiety is fueled in large part by a blog manager who wants us to believe that standards are dangerous because they provide a blueprint to an adversary in the event of litigation. In other words, his readers are advised, it's best to pass up the chance to learn what others in the industry consider acceptable practices because you might violate those practices and be accountable for doing so. (Are you following this?)
Standards are a statement by a professional association, governmental or quasi-governmental agency, or other organization which wishes to guide constituents or a larger audience in achieving what it considers good practices. Standards are not mere "guidelines," which are, generally speaking, suggestions only.
Good standards are those which are well examined by consensus groups of experts and other interested persons, and written in a manner that does not tie the hands of practitioners faced with circumstances that compel a deviation. They may purport to set out a "best" or "preferred" or "accepted" practice, or merely a floor below which an organization should not fall.
It is hard to imagine a truly "best practice" – one for which there is no better alternative in any circumstance. (Wearing a helmet in rock fall environments and a PFD when on water come close). Well crafted standards take this into account. They are clear as to what they are offering, which may range from "consider this," to "most folks we reviewed do it this way" to "failure to follow this will expose your client to extreme danger."
Standards, like industry practices, regulations and statutes, may be used by a Court to determine if a duty of care has been violated. A good statement of a standard will be clear about its intent. It will be interpreted by a Court of law in accordance with that announced intent and usage.
Some standards set precise measurements – strength and weight bearing capacity, for example. Others address more flexible and subjective issues – group size, adequacy of supervision, emergency response plans, etc. The latter are often drawn in anticipation of an expert reviewer determining what is "appropriate" under the circumstance.
A few randomly selected examples of standards:
"Does the camp have a program of training and rehearsal to prepare the staff to carry out their responsibilities in emergency situations?" (American Camp Association);
"The Program has conducted a hazard assessment and risk analysis for all program activities" (Association for Experiential Education );
"Lanyards shall have a minimum breaking strength of 5,000 lbf" (Association for Challenge Course Technology);
"The organization shall have a supervisory plan in place for all activities" (Association for Challenge Course Technology).
Objections to standards may arise from a misunderstanding about what degree of compliance is expected, or required. Is no deviation allowed? Are some standards mandatory and others only strongly suggested, or instructive? Other objections address the qualifications, including the experience and diversity of views, of those who create the standards. These issues are manageable in the formation of a standard and its publication to an audience. They are no excuse for categorically rejecting' standards as a part of our profession.
I see both ethical and legal problems in the anti-standard argument I described above.
As a service provider you owe it to your clients to know what others in your field are doing – standards of varying degrees of authority, prominent industry practices and the internal practices and policies of highly respected practitioners, including your own. Failure to look beyond your own practices is the height of arrogance. If you are not acting in accordance with a customary industry practice, you must determine "they" are wrong and you are right, or change what you are doing. "They" may in fact be wrong, but if you deviate from prevailing practices you had better have a good reason for doing so. As I have said elsewhere: don't do anything you can't explain to twelve strangers.
Which takes us to the legal piece of this discussion. The law requires us to act reasonably in our dealings with others. "Reasonableness" is acting as a reasonable practitioner would act in the same or similar circumstances. 'Reasonableness" is a standard of behavior in the law of negligence. It establishes the duty of care owed. Well considered and articulated standards are an effective means of determining what is "reasonable" by experts in the field. Industry standards are not a safe harbor in all circumstances. See for example the case of T.J. Hooper, et al v. The Northern Barge Company, 60 F26 737 (1932), in which a prevailing practice in shipping on the mid-Atlantic coast was found to be negligent. But if you are in compliance with a good set of standards, you are, as they say, playing the house odds.
Generally courts consider the violation of a standard as only "some evidence" of negligence. The violation of a particularly authoritative standard might create a "presumption" of negligence (a presumption which could be rebutted by evidence that the offending party was NOT in fact negligent). A violation of a law – a law is a standard of sorts – may in some limited circumstances produce a finding of "negligence per se" (a ruling that a standard of care was breached). In this case, the plaintiff would still have to prove some loss, caused by the alleged violation. The elements of negligence are: a duty, a breach of the duty, a loss, and a causal connection between the breach and the loss. Negligence per se is a finding that a duty of care was breached.
Experts can be found who will disagree about a standard: what it means, its application in a particular circumstance, and whether it is "right." But generally, depending on the quality of the contributors to a set of standards and the acceptance of those standards in an industry, the "standards" side of the argument is where you want to be. You should expect to be held accountable if you deviate. You deserve to be held accountable, unless you can explain your deviation, or convince a jury or judge that the standard is not a good one. Furthermore, you cannot avoid accountability by disassociating yourself from organizations that set the standards.
Standards are embraced by those who seek excellence in their operations. The priority for such people is quality programming and good service to clients – not the avoidance of litigation. Standards may be seen as a threat by those who are not so careful and choose not to learn what others consider desirable practices. Inevitably an organization's performance will be measured by some external factor – and standards may play a role in that measurement. But the answer is not to avoid the creation or adoption of standards: it is to be sure that standards are reasonably created, articulated and understood. There is a risk in violating a standard. There is a greater risk in not knowing what others, including experts in the field, are doing.
---
Author
Reb Gregg, is a leading attorney, lecturer and writer in legal liability issues for adventure, education and recreation based outdoor programs.
Corrections and Suggestions
As living documents, the AAAS will require updates. If you identify any errors, or have suggestions on how the AAAS might be improved we are keen to hear from you. Please send your comments to operations@outdoorsqueensland.com.au