Camping out with the kids
Family camping ideas, tips and tricks and information to help make your camping trips easier to manage and more fun for all the family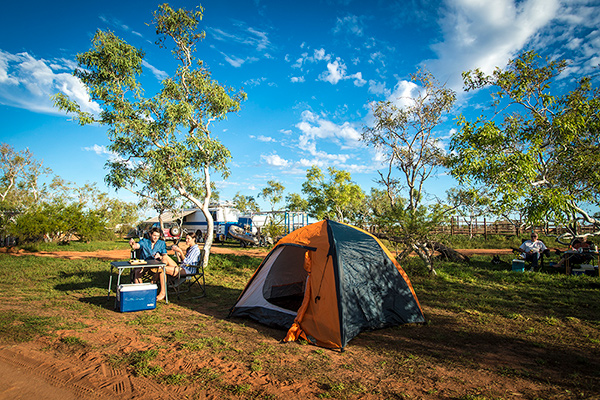 Camping with the family can be lots of fun, especially here in Queensland with so many and varied places to go.
Where do you most like to go camping?
By the beach, in the bush, on a farm, by a lake or in the hills?
Camping can be easy and comfortable, even with kids. This checklist if for when camping in a group – whether with family or friends – when your vehicle is nearby. Click to download CHECKLIST.
"Whatever form it takes, camping is earthy, soul-enriching and character building, and there can be few such satisfying moments as having your tent pitched and the smoke rising from your campfire as the golden sun sets on the horizon – even if it's just for a fleeting moment before the rain spoils everything"
Pippa Middleton
Nothing beats winding down your day at camp than cosying up around a campfire. Staring into the flames and watching the colours dance before your eyes can really get the imagination going. It's an ideal atmosphere to spark creativity, and it sets the scene perfectly for an evening of campfire stories and songs.
So, whether you're entertaining the kids with funny campfire stories, trying to spook the living bejesus out of your friends with scary campfire stories, or hoping to simply create a calm environment before bed with a thought-provoking campfire story, Cool of the Wild have got you covered!
Links
Share your Family Camping ideas?
Do you have any interesting or useful resources or links to share?
Let us know by Recommending a Resource