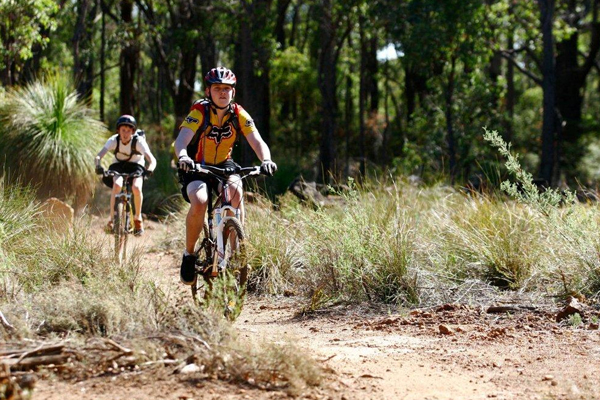 Trails
Information and links to trails in Queensland
What is a trail?
A beaten path through rough country such as a forest or moor. (Oxford Dictionary)
A route for travel over land, especially a narrow, unpaved pathway for use by hikers, horseback riders, etc. (Wikipedia)
A trail is a travel way established either through construction or use and is passable by at least one or more of the following, including but not limited to: foot traffic, stock, watercraft, bicycles, in-line skates, wheelchairs, cross-country skis, off-road recreation vehicles such as motorcycles, snowmobiles, ATVs and 4-wheel drive vehicles. (US National Recreation Trails Program)
Australian Walking Track Grading System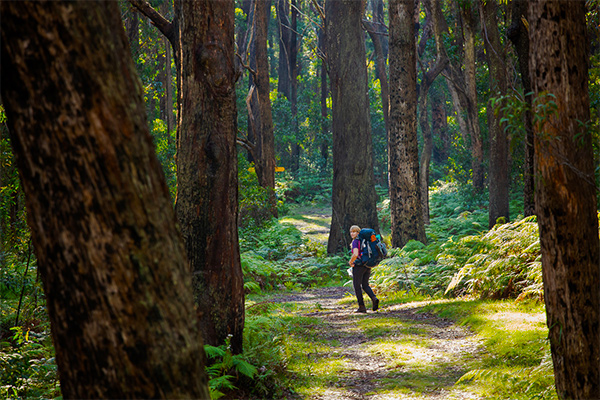 The AWTGS classifies tracks into 5 grades, based on the Australian Standard for walking track construction (AS 2156). It was funded and developed by a Victorian Government initiative, in partnership government agencies and non-government groups across Australia.
Full User Guide:
Australian Walking Track Grading System
Quick Reference
 Grade 1
No bushwalking experience required. Flat even surface with no steps or steep sections. Suitable for wheelchair users who have someone to assist them. Walks no greater than 5km.
 Grade 2
No bushwalking experience required. The track is hardened or compacted surface and may have a gentle hill section or sections and occasional steps. Walks no greater than 10km.
 Grade 3
Suitable for most ages and fitness levels. Some bushwalking experience recommended. Tracks may have short steep hill sections a rough surface and many steps. Walks up to 20km.
 Grade 4
Bushwalking experience recommended. Tracks may be long, rough and very steep. Directional signage may be limited.
 Grade 5
Very experienced bushwalkers with specialised skills, including navigation and emergency first aid. Tracks are likely to be very rough, very steep and unmarked. Walks may be more than 20km.
Full User Guide: Australian Walking Track Grading System
Other Useful Information
Queensland Ecotourism Trails Program
Currently, the Queensland Government is exploring the following ecotourism opportunities as part of this program (with additional future opportunities expected):
The objectives of the State's Ecotourism Trails program are to better protect, present and maintain our national parks and to work with Traditional Owner groups, councils, community and industry to create local jobs.
It's about conservation, protecting biodiversity and offering tourism in an ecologically-sustainable manner.
The Nature Conservation Act 1992 (NC Act) provides for development of low-impact, purpose-built ecotourism infrastructure on national parks that is ecologically sustainable, is in the public interest and, to the greatest possible extent, preserves the land's natural and cultural condition.
The Queensland Government also recognises the need to capture a greater share of higher yielding nature-based visitors. This is reflected in the Queensland Ecotourism Plan 2016-2020, where one of the five strategic directions is stimulating investment in new and refurbished ecotourism opportunities.
Trail Development
Information, links and resources on maintaining and developing effective trails
Publications
Rail Trail Connections
Great Walks
Great Walks
Great Walks is Australia's ultimate walking magazine. Every issue is packed with gear guides, product reviews, advice on the best travel destinations, inspiring real-life accounts from seasoned walkers and practical information on specific walks and their accompanying maps.
Recommend a Trail
Is there a special trail or trail network we could promote?
Let us know by Recommending a Trail